Testimonials

I am so in love with all of the pictures. Thank you sooooooooo much, tears started to flow because the whole day came back to me. You did a beautiful Job :) Kristi and Leigh

Thank you for the most beautiful pictures of our wedding day! We love them so much! Thanks for the great work, we hope to use you again in the future! John and Amanda Coffey

Kendra!! I'm speechless! I simply could not be happier with your amazing work capturing every special moment from our wedding day. It's so special to have all these moments on film to relive for many years to come. I can't thank you enough!! Thank you, thank you, thank you!! All the best,Emily (Scola!)

I just went through all the pictures that you sent and they are AMAZING!! Thank you for all your hard work. The pictures tell a great story and really capture our happiness. I'm so happy to have all the photos, the day went so fast that it's great to take a moment to look back on the day. Ted and I couldn't be more pleased, and we're excited about the album and CD! Best regards, Liz Logue :)

Thank you so much for being our wedding photographer! Your photographs all were beautiful and truly captured each wonderful moment of our day! Your help with our younger nieces was awesome - we will definitely recommend you for our friend's upcoming weddings! Again thank you and we hope you had a wonderful time! Carl & Marlyssa Kurkoski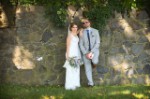 Thank you so much for capturing our wedding day and providing us with the most beautiful, memorable photographs. We are so thrilled by all of the creative shots you took! We were also so grateful for your professionalism and patience throughout the day despite a few hiccups in the day's proceedings. You are so much fun to work with and Nate and I are so grateful to have had you as our wedding photographer. Best Mindy and Nate Lloyd

I just wanted to say thank you for the wonderful job you did for us at our wedding at the Beachmoor Inn. Your positive energy and ability to have fun while taking the pictures ( gorgeous pictures at that! ) really put me and my bridesmaids in a good mood for the day! Charlotte (Speakman) Phillips

Thank you so much for being a part of our special day! We are so grateful to have been able to have you as our photographer! We could not be happier with how breathtakingly beautiful all of our photos came out. I'm still amazed every time I look at them. Thank you for putting so much love & care into capturing all of our special moments - your the best! Sincerely, Melissa & Jen

Sharon & Kendra We can not thank you enough for all your hard work you put into capturing our wedding day! Kendra, thanks for sweating through a long, hot summer day - we LOVE the pictures! And Sharon, we so appreciate the countless hours you spent arranging and rearranging our album! Lauren and Mike

Hi Kendra, The albums arrived and they are beautiful!!! Thank you so much for taking the pictures of my wedding. You did an excellent job!

Jay and I want to thank you so much for capturing our wedding day. It was an amazing afternoon/evening and we had a fantastic time. I'm so glad you were there to capture the moments and make sure we have great images to look at 50 years from now! You we're so helpful and great to have. I'd love to set up a shoot for my son soon! Warmest regards, Valerie and Jay Lapham

We absolutely loved working with Kendra from Sharon's Studio. We had definite ideas about what kind of pictures and locations we wanted and Kendra was more than happy to accommodate us. We were able to plan the wedding long distance, and then, when we got there everything fell into place. Kendra was very flexible and shot gorgeous pictures. In the end we got an amazing package and our friends and family still have not stopped talking about the beautiful pictures, full of personality, that captured our special day in a way that we will cherish for a lifetime. Thank you, Kendra!

Thank you so much for our engagement session. The photos came out beautifully! Your hard work, laid back personality and professionalism made for a wonderful and enjoyable experience. Thank you for your patience and generosity, truly. The photos are so great. I sincerely hope we can work together again in the future. Best Regards, Jon and Savannah

I really loved the photos, they are so amazing. I don't ever feel very photogenic, but I'm guessing most people think that, but the pictures changed my mind. Thank you again for making such a special day be remembered in amazing pictures. Amy and James

Thanks....you did a great job. I wish I could do it all over again. I wouldn't change a thing. - Jean and Richard

Hi Kendra! Just wanted to let you know Nate and I received the photo DVD yesterday and we are so, so happy with the pictures! Our friends and family won't stop talking about them. Nate's favorite is the shot on the beach with the sailboat and lighthouse. I can't pick a favorite, I love them all. Thank you so much! We are so glad we found you! Mindy

Dear Kendra, Thank you so much for photographing our wedding. We really enjoyed working with you! Our pictures came out amazing! Thank you so much for staying late to capture our last dance! We hope to be able to work with your again! Best, Johnna and Steve

Thank you for making our wedding into beautiful memories! Our pictures came out fantastic & we are so happy we chose to work with you! You're truly an artist! Thanks again, Niki & Lionel Rocha

I've already gotten so many compliments on your pictures. Although I'm not from the area, I'm sure we will be recommending you for any future Favaloro/Barbagello functions. I'm actually amazed that you were able to post them so quickly. Thanks again for everything - especially since I was on a tight budget and timing. Dong - Favaloro Wedding

Kendra,I love love love all the photos!!!! thank you so much for capturing it all! Heather

"Thank you from the bottom of our hearts. The pictures ARE BEAUTIFUL!!!! You really captured the day." Mr. & Mrs. Hoysradt of Gloucester, MA"I wanted to take a moment and send a sincere "THANK YOU!" to you for all of the equisite photos you took for us on our wedding day. We're so impressed with them, and everyone that's seen them says the same. You have such a wonderful style and you were so kind to us and professional-it was really a pleasure to have you there." Marion A. McNabb-Grace of Los Angeles, CA "Thank you so much for capturing our wedding day so beautifully. The memories will last us a lifetime. You are extremely talented and professional. We gladly recommend your services and wish you every success. Rich & Kim Beausoleil"Thank you for all of the beautiful pictures that you took on our wedding day. You were able to put everyone at ease including us. Thank you for all of your hard work." Danielle & Justin Demetri of Rockport, MA"Thank you so much for the photos. My parents loved them and they are plastered everywhere. You did a great job." Chirs Kimmelman of Woburn, MA "What can I say? You are the best! Pat and I can't thank you enough for all that you did in making our day wonderful. We had such a fun time taking the pictures. The pictures came out better than I imagined and everyone has been so delighted with them-the only hard part is picking from such great shots! Caroline & Pat of North Easton, MA
Funny testimonial
Thank you again for everything Kendra. You were truly amazing and patient with me. I probably would have slapped me if I was you. lol. Anne Marie and Eddie Sinnott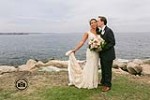 Adam, Jessica and a Whale
Kendra was our photographer and she was amazing! She made everyone comfortable in front of the camera when we were taking formal pictures, wedding party AND wedding guest personally told me. She was patient with my always late family and stayed cool with my fussy nephew. She was quick on her feet when we discovered that we had an unexpected guest show up, an endanger whale, and tried to include it in our pictures. As for the ceremony and reception, Kendra did a splendid job at taking memorable moments without I or my groom even noticing that she was there. Once we received the pictures we could not believe our eyes, Kendra made us look like movie stars!!! And it was a quick turn around for us to be able to purchase our photos, receive the CD, flash drive, and flip book. I would HIGHLY recommend Sharon's studio to any one who wants to capture a special moment. All I can say is THANK YOU so much for the beautiful memories that you were able to capture.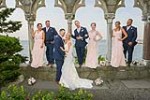 Casey-Ferreira Wedding
I don't even know where to start with how AMAZING Kendra's work came out. I spent my whole engagement looking at different wedding photos and Kendra made my dreams reality. She worked so well with all of our family and wedding party to get the most perfect pictures. We told her we didn't want to spend hours taking pictures and wanted to really enjoy the day, and she crushed it with the time we had! She truly captured every moment of the day, and every detail of our wedding! Her turn around time for the photos was quick, and they all came out amazing and so unique. I would highly recommend her, and will definitely use her again for any photography needs!